FACILITIES
As Facilities or Porter, you maintain our state-of-the-art entertainment venue,
keeping the field, targets, and building in tip top shape.
What they're saying
Topgolf has become a second home for me. I started out with the company in a city I just moved to and it allowed me to meet so many unique people while also helping me find a career path I enjoy. My experience with the company has been great!
10/10! Love my experience so far and can't wait to continue to grow with the brand.
This is a great place to work. People really care about the brand and the people. We continue to improve as we grow and we learn from our mistakes. The team is like a second family to me.
Working for Topgolf does not feel like work. It's my home away from home and my leaders create a family caring atmosphere. I love my job and what i do, but the people i work with make it extra special!
PLAY HERE, GROW HERE
Porter Shift Lead
Delegate & manage housekeeping tasks in support of the Facilities Manager.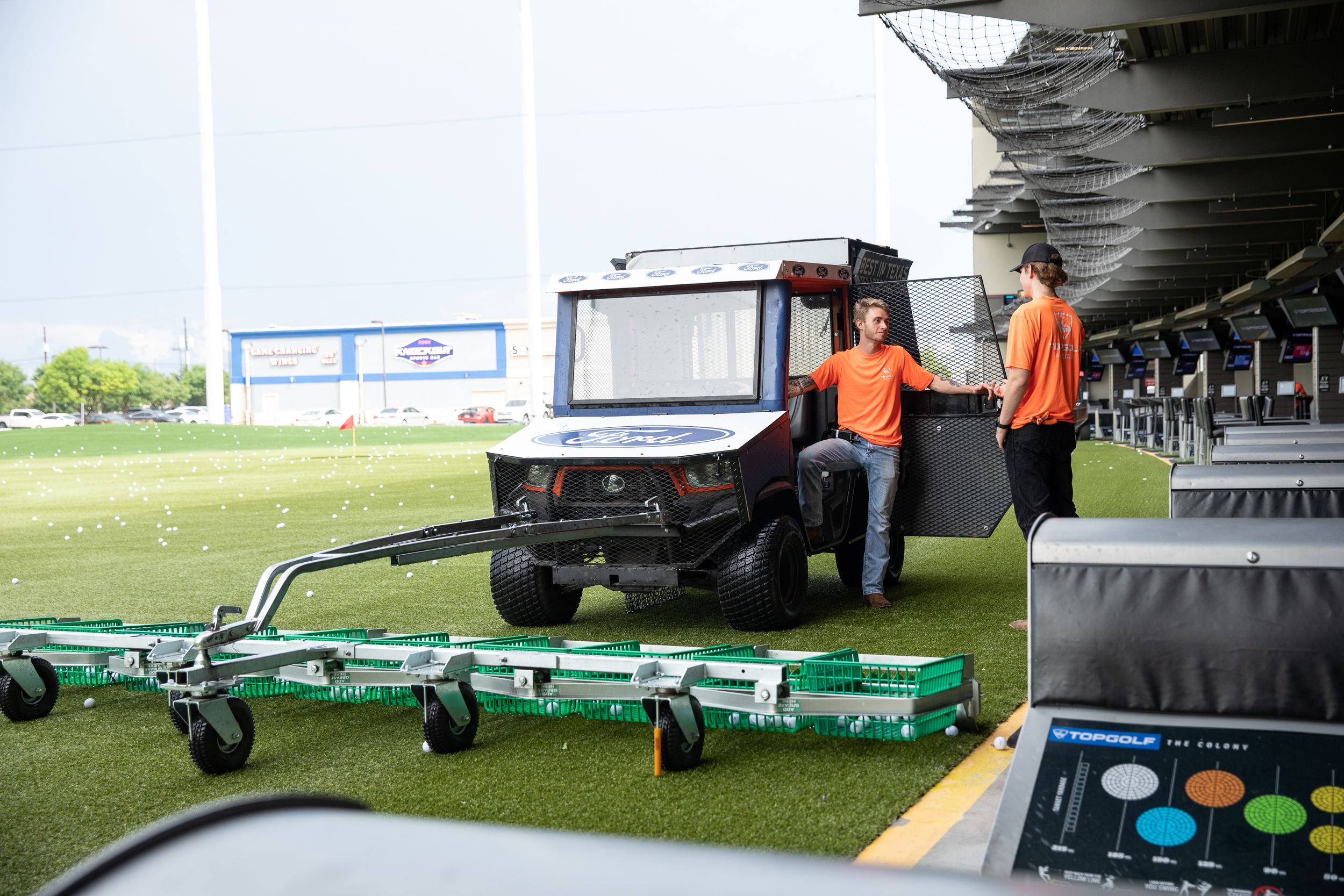 Facilities Shift Lead
Delegate & manage maintenance tasks in support of the Facilities Manager.
Facilities Leads
Specialize in a variety of facilities areas including technology, the building, safety & sanitation, and golf ball management. You'll have opportunities to take on additional responsibility, stretch assignments that challenge you, and to acquire certifications in IT and OSHA – all which allow you to showcase your leadership abilities and is a step towards salary management within a venue or with the Technology Innovation department at the office!
Facilities Management
Click here to learn about our facilities management roles.
Learn More
Working in Facilities
Feel accomplished learning new life skills or expanding them whether or not you bring job experience to the Facilities or Porter roles. Not only does Facilities drive the buggies to pick up golf balls, they master the maintenance of the venue while the Porter role masters housekeeping so our Players & Playmakers enjoy a clean, working venue to play and work in. Topgolf's mission is to hit 50 billion balls by 2025, and our Players count on you to maintain our state-of-the-art entertainment venue (the building, field, and targets) so they can have some epic memories during their time at Topgolf. It takes a good size team of Playmakers to deliver this, and regardless of which Facilities role you work in, your impact is huge, and you will feel the appreciation at Topgolf!
Ready to apply?